Car Dealer Website Templates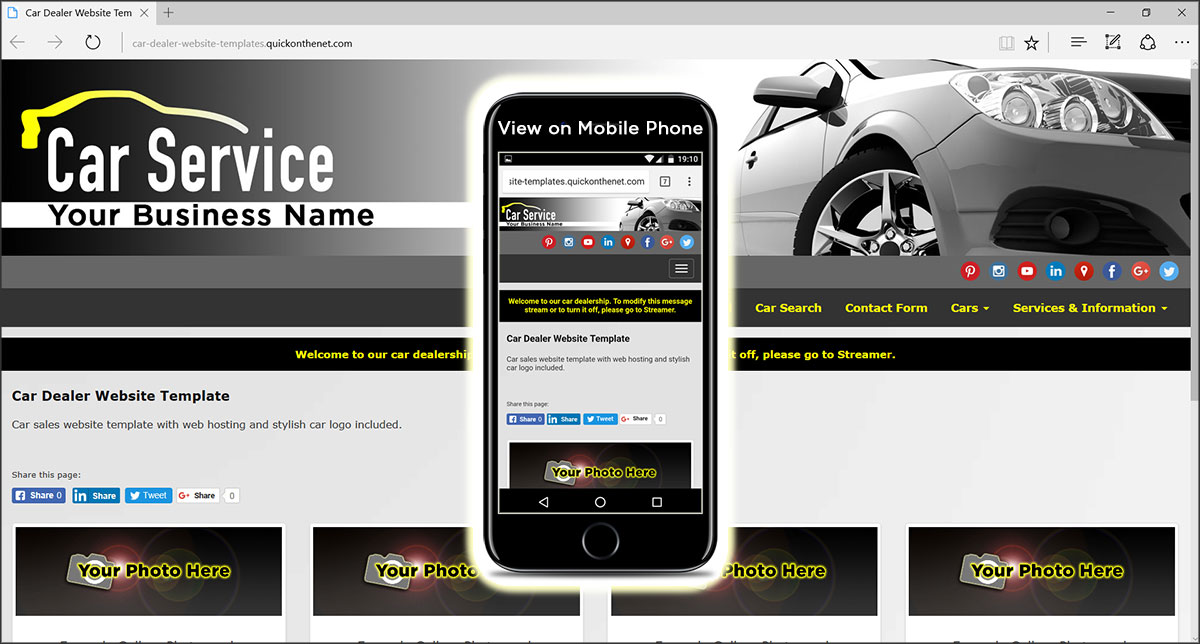 Silver Website for Car Dealers
Presented in black over silver, we have already designed an automobile business logo for your car sales web template. However, if you prefer, you can add your own car business logo.
This design concept provides a stylish silver web template with yellow roll-over highlights.
This simple design creative concept is presented in a neutral colour scheme, to enhance the presentation of your uploaded automobile photography.
View Website >> Car Dealer Website Templates